About Us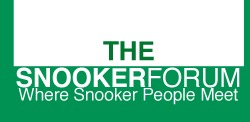 The snooker forum was founded in 2004 and is one of the largest forums for snooker with over 46,000 members to date!
The snooker forum shop was born to provide snooker products to snooker people, hence our shops motto; "where snooker people buy"
We aim to provide the best prices in the industry with well known snooker/pool brands and we are proud to offer free UK delivery to all our customers.
Feel free to sign up to the snooker forum by clicking the "The Forum" link and sign up!
Members to the snooker forum will be kept up to date with the best offers and discount codes, We provide seasonal discounts to our snooker forum members who sign up through https://www.thesnookerforum.co.uk/board/
Sign up to our forum is free and don't forget to introduce yourself to get started!
Here are our official Social media pages for thesnookerforum. Feel free to Like/follow/share!

facebook;
TSFsnookerforum
@therealsnookerforum

twitter;
TSFsnookerforum
@thesnookerforu1

instagram;
tsfsnookerforum